This photo of Lauren's home office caught my eye ~ the bright orange sofa, vintage typewriter and phone, and French chair.  Stunning!  I was intrigued to see more and was not disappointed, the girl has style and a wonderful interior designer!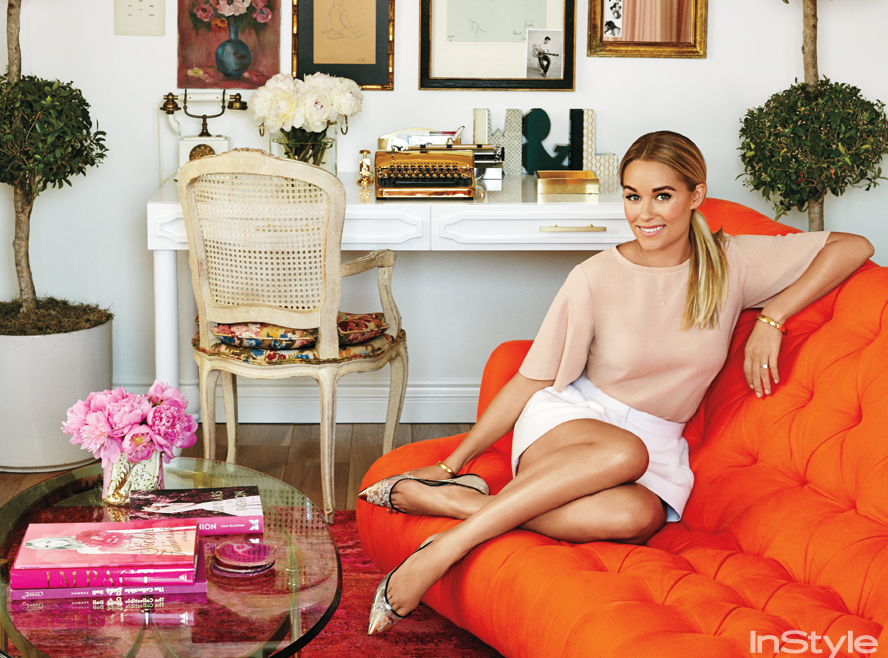 The rug is made from recycled silk saris. "I always gravitate toward feminine details," said Conrad. "On a garment it's a bow; on a sofa it's tufting."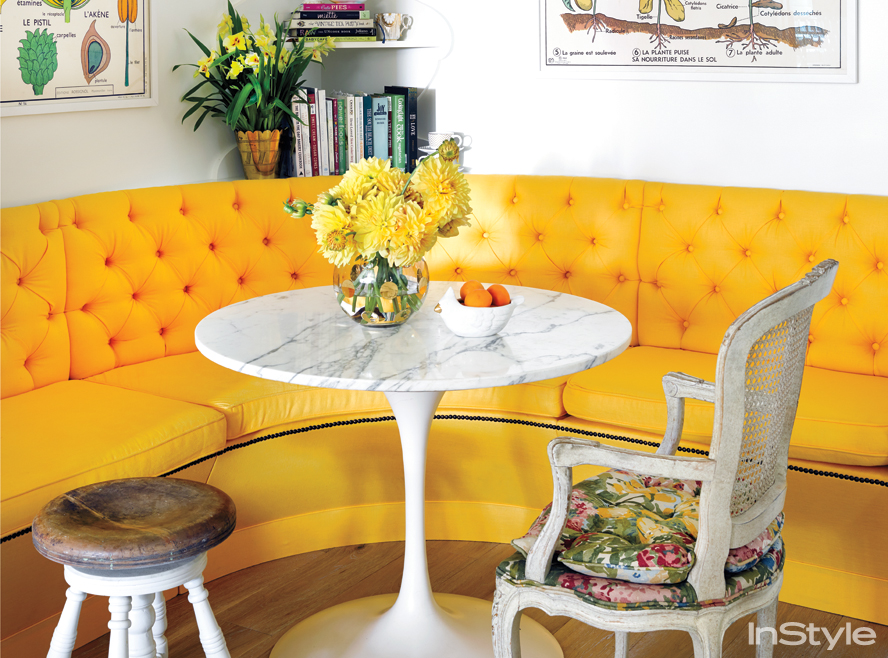 I love Lauren's use of bright colours in her home.  Many people are afraid of bright colours, however, a few pops done right like this custom tufted banguqet and orange sofa make a home feel bright and cheery.  I plan to incorporate this Eero Saarinen table in my kitchen also.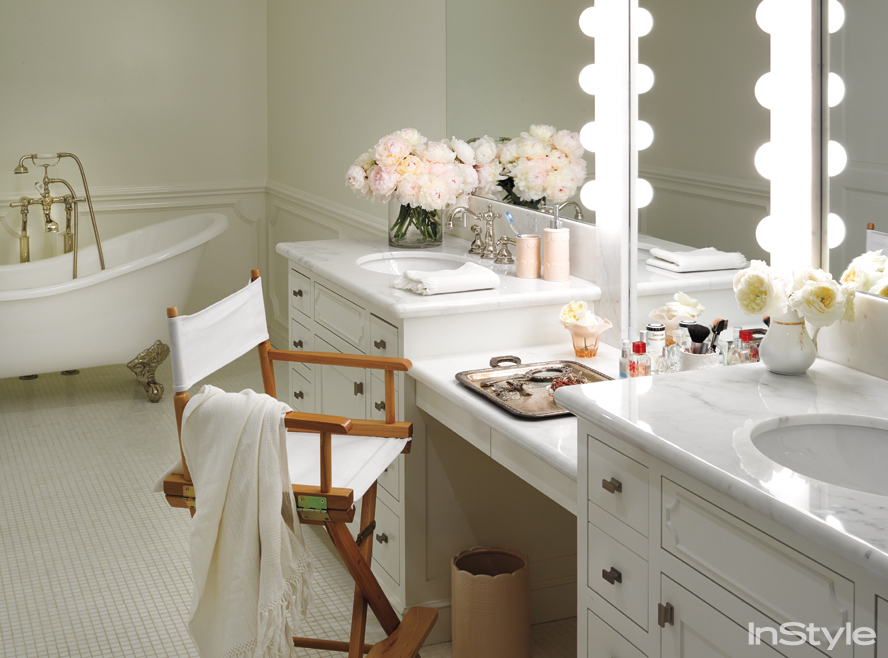 To be honest, I'm not fond of anything in this bath other than the bathtub and paneling.  It's a nice room but the chair looks uncomfortable and the lights along the mirror make it look too "Hollywood"  rather than a home.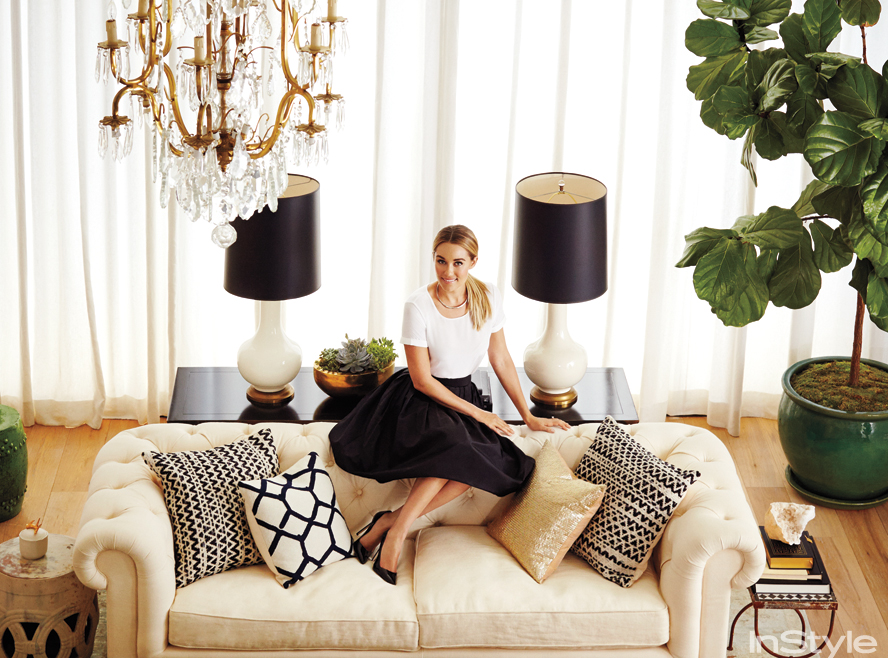 The living room is designed in neutral shades with complements of black and gold.  I love the tufted sofa.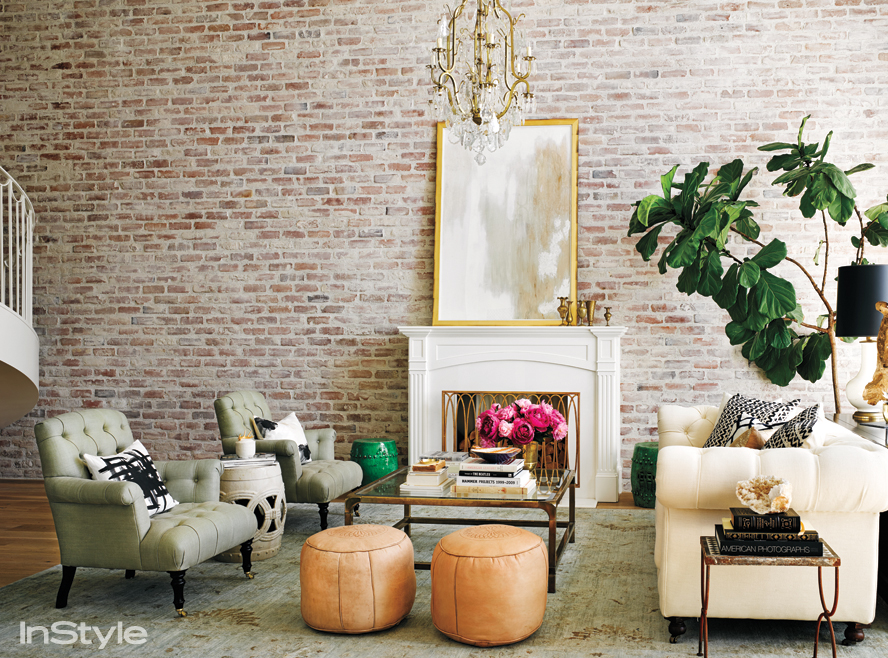 Lauren added a brick veneer that was whitewashed to look more aged. The chimney-less fireplace is decorative and burns alcohol.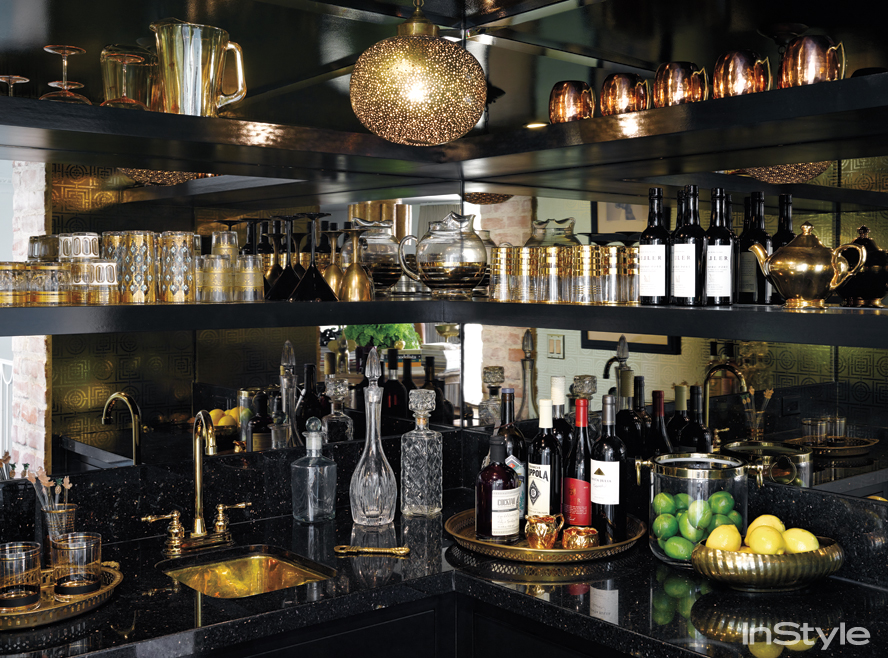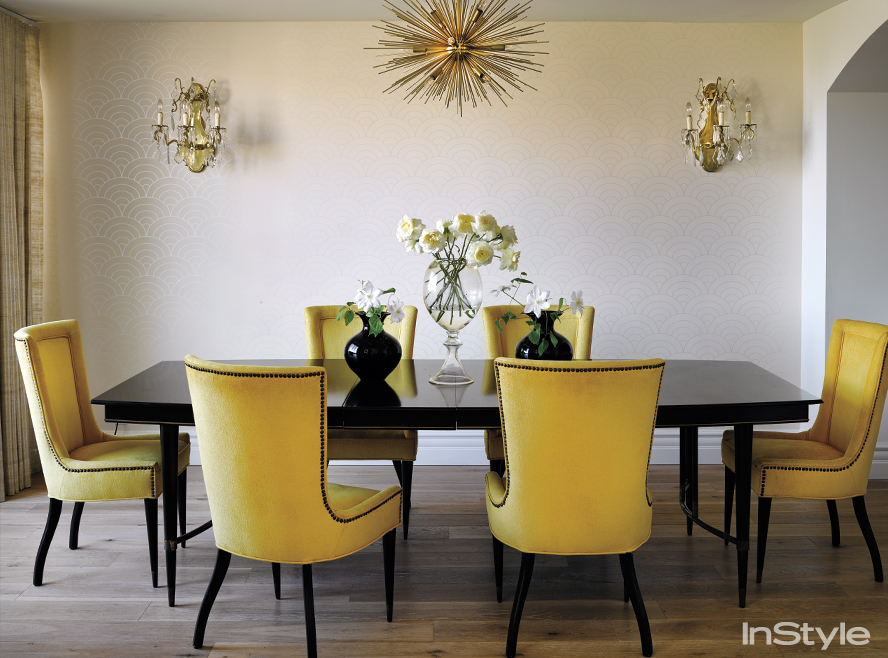 The vintage dining table and chairs pair well with the contemporary lighting.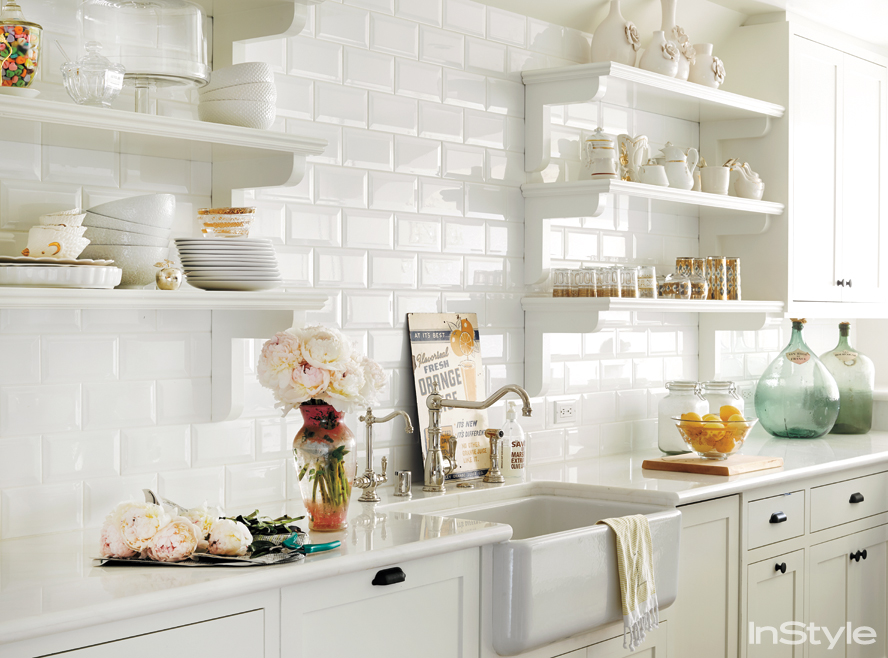 I really love her kitchen ~ casual and airy.  I have the same hedgehog measuring cups displayed on her bottom left shelf.  I love them and they make cooking more fun.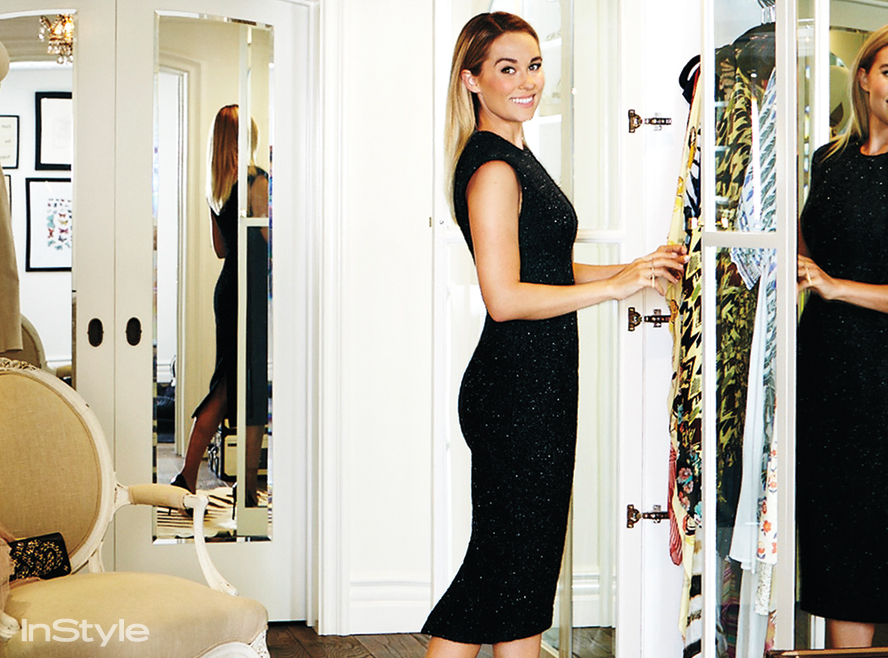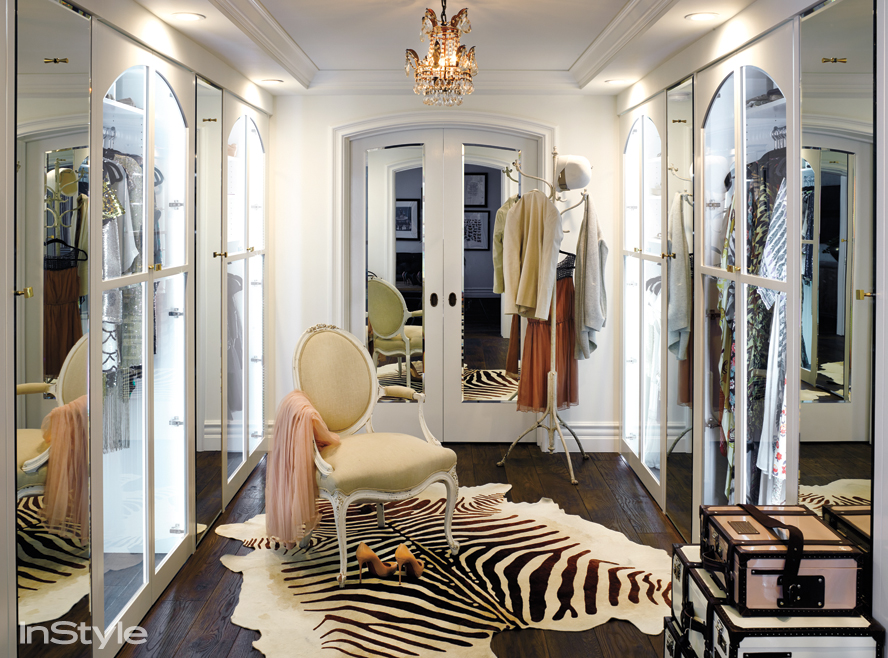 Her dressing room features mirrored and glass sliding doors, stacked vintage luggage, and small chandelier.  As always, I love the French chair.
What do you love about Lauren's Beverly Hills penthouse?